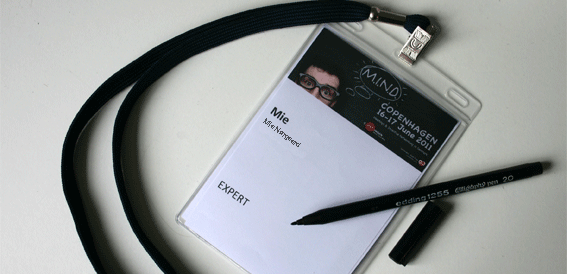 Not only expert but EXPERT in capitals. How cool is that?
MIND2011 is over and I'm fixing videos/photos from the presentation round thursday morning. Thanks to the presenters who were absolutely wonderful and patient with our transnational experiment using low budget video sketching as an aid to boost communication.
I'm also impressed with the level of coolness presented by Ann from Concept+Competence, Anja from VisitDenmark and Jacob Voldby from cl media. Working with you guys is better than cake!
Pictures and videos from the session will follow soon.